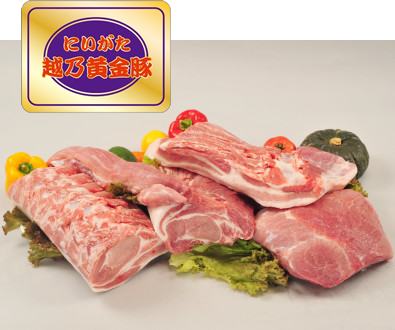 From the land of golden rice paddies and the hard work of local farmers
Iwafune and Tainai are regions known for producing top quality koshihikari rice. It's also the place where Takahashi Farms, master pig breeders and pork producers, have cultivated Koshi Gold Pork through generations of hard work and careful breeding. The outstanding characteristics of this pork are its sweetness, tenderness, and richness of flavor. Not only is it flavorful, but it is high in nutritional value. In this product, you can taste the delicious results of the hard work of Takahashi Farms.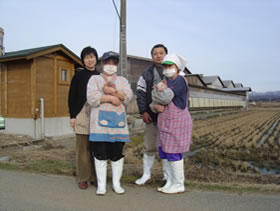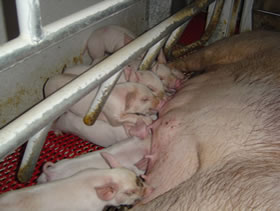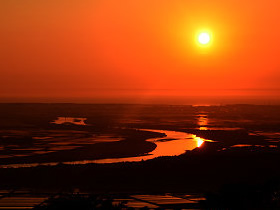 (Large Yorkshire x Landrace) x Duroc – a special cross of three breeds and (Landrace x Duroc) x Duroc cross.
Carefully selected safe and nutritious grains
Our pigs are fed a special mix of carefully selected natural grains, mainly corn and barley, which is high in vitamins, minerals, lactic bacteria and Natto bacteria (Bacillus subtilis).
In the Heart of Natural Northern Niigata
Our pigs have been raised with the utmost of care for over 180 days. They are housed in a spacious, clean and well-maintained state-of-the-art facility located in the northern part of Niigata Prefecture surrounded by a land richly endowed with nature. Murakami City and Tainai City (Nakajo area)
Distinguishing Features of Koshi Gold
- Higher in α- linolenic acid than regular pork, making it more flavorful.
- Higher in vitamin E than regular pork--making the meat tastier and richer
- Very tender and tasty--you won't be able to get enough!